By: Mike Folta
|

On: February 1, 2020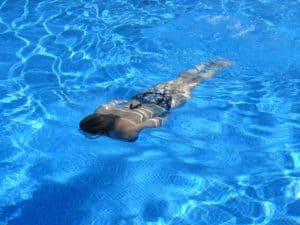 You are a pool owner which means parties are always at your place, barbeques are every Saturday afternoon and people from all over the neighborhood stop by in their bathing suits. Pools are great fun and offer endless summers and lots of memories. But they also require, like all things, some continuous upkeep that goes beyond hiring a pool cleaning service and maintaining pH levels. There are times when you are going to have to consider pool resurfacing, and even pool remodeling. 
So what is pool remodeling and how does it work? In this blog post, we will go over everything you need to know about pool remodeling. 
What is Pool Remodeling?
Like pool resurfacing, pool remodeling is about renovating the pool by applying new applications and updating the surface of the pool as well as creating a more decorative look to the pool itself. Pool remodeling is a little more substantive than pool resurfacing, but it can be used to help make your pool look not only good as new, but better than it looked when you originally installed it. Consider pool remodeling, not as a face-lift, but as a way of applying a whole new face to your pool. 
How Does Pool Remodeling Work?
Here are a number of steps that go into the pool remodeling process, these include: 
Draining the Pool
The first step requires the pool to be drained. This can take anywhere from 6 to 12 hours depending on the size of your pool. 
Chipping the Surface
During this stage of the process, the pool remodeling company will chip away the old surface of the pool. Typically, this process takes about half the day. Word of caution, this is the loudest part of the process. 
Adding the Tiles (And Surface of your Choice)
If you want to add tiles to your pool, this is the next step. Tiles, pebbles, granite, there are a number of surfaces to choose from (doesn't just have to be tile). This takes one to two days, usually. And this is dependent on the surfaces that you choose and the applications needed to complete the processes. 
Add Water
Once the previous process is done, the water is added to the pool. Depending on the size of your pool, filling up the pool should take anywhere from half a day to a full two days. 
Balance the Pool
The post-water process depends on what application you selected. For example, if you used a plaster application it may take a few days to adjust the pH of the pool, as opposed to other methods like pebble, which could take a shorter time. 
Pool Remodeling by Classic Marcite 
As a family-owned pool resurfacing company, we make sure that we offer dependable pool remodeling services that help grow strong relationships with our clients. Classic Marcite offers the following support for our customers: 
We are a team of professionals committed to changing the pool remodeling business. We aim to offer quality care for our clients. Contact us today to receive a free, no-obligation quote and to discover how Classic Marcite can bring your pool back to life.