By: Mike Folta
|

On: April 1, 2020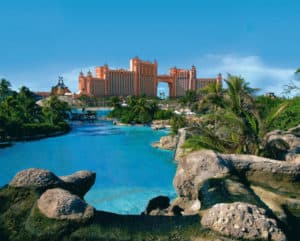 Whether you are a resort owner, hotelier or a property manager, having a commercial swimming pool for your guests, patrons or residents is a major selling point. In order to keep your guests, patrons and residents flocking to the poolside and keep them happy, you need to make sure that you keep your pool up-to-date and that means you keep your pool in good shape. Over the years, your pool may become worn and may need commercial pool resurfacing or renovations. In this blog post, we will discuss commercial pool resurfacing tips to make the most of your investment. 
Continue reading to learn more about commercial pool resurfacing tips to make the most of your investment. You can save money while keeping your pool looking good. 
Commercial Pool Resurfacing
Pools can be fun for all guests, which is why it's important to keep maintaining it and giving it some much-needed love to ensure that it not only looks good but continues to function properly. Even the most state-of-the-art pool built tough for commercial use will need to be resurfaced and renovated sooner or later. Here are some signs that your pool needs to be resurfaced by a professional commercial pool resurfacing company: 
A visible leak: Water level keeps decreasing which is not due to evaporation.
Equipment is growing old: Equipment and plumbing are starting to show signs of age.
Safety features: Does your pool accommodate everyone? If not, it's time to add features that do.
Worn surfaces and fixtures: Over time, a pool's decking, tiles and fixtures might begin to show signs of age. These features are worth persevering to make sure you are maximizing the investment of your pool. If left unresolved, these areas may grow unseemly and become a graver and pricier issue later on.
Aesthetics: If it's been years since your pool has had a face-lift or has been installed, then it's time to update your pool's look and make its design more fashionable. It may be time to refresh the look to make your pool look more contemporary.
Commercial Pool Resurfacing Tips To Make The Most Of Your Investment
Here are some practical ideas to improve your pool with resurfacing and renovations that won't break the bank and that can also improve energy efficiency, too. 
Resurfacing
Resurfacing your pool will enhance the appearance of your pool by replacing the worn and uneven surface with a more aesthetically pleasing and reliable surface. Traditional pools tend to have a simplistic plaster finish that can look dull and boring. Updating your pool with pebble, tile or quartz can make the pool look and feel more becoming. Plus, it will make your pool more durable and last longer. It might be time to make an upgrade. 
Resurfacing Add Energy-Efficient Fixtures
Add some energy-efficient fixtures, such as solar-powered or energy-efficient filters and equipment that will help you save costs and save the environment all at the same time. 
Change Waterline Tile
Change the tile at the waterline to update the appeal of your pool while not breaking bank. These are the tiles that most will see and can help accent and add a new appeal to your swimming pool.
Commercial Pool Resurfacing by Classic Marcite 
Now that you know some commercial pool resurfacing tips to make the most of your investment, it's time to find a commercial pool resurfacing company dedicated to reliable pool renovation services. 
If you're looking for a dependable commercial pool resurfacing company, then you've come to the right place. Classic Marcite delivers reliable pool renovation and resurfacing solutions for our customers, offering the following services: 
We are a company of specialists committed to improving the pool resurfacing industry. We aim to deliver the best services for our customers. Contact us today to receive a free, no-obligation quote.